Have you been feeling lethargic lately? Do you get tired throughout the day without being very active? Take a look at these healthy breakfast ideas. Add these quick ideas to jazz up your morning!
One of the reasons why your body isn't energetic enough maybe the lack of some energizing foods.
3 Quick Organic Ingredients for Healthy Breakfast Ideas
Breakfast is undoubtedly the most important meal of the day, as it helps in kick-starting the day. Skipping breakfast is always a mistake because you are missing out on the essential nutrients that you need to get going.
Also, morning meals are more rigorously broken down into nutrients that are distributed throughout the body.
Here are 3 surprising organic ingredients that you can add to your breakfast meals. Each of them is highly nutritious and will boost energy levels that last!
1. Nuts or Nut Butter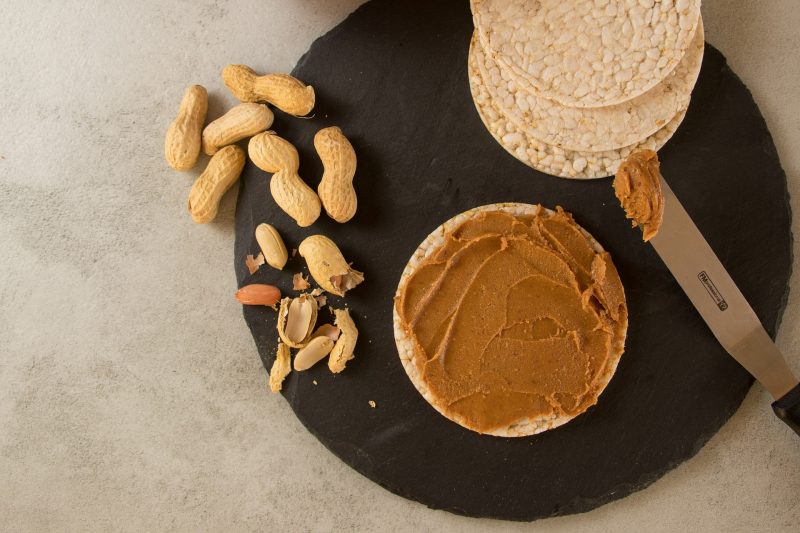 A healthy breakfast is incomplete without a good source of protein. While we that know eggs, oats, and grains provide protein……nuts or nut butter are great alternatives for simple breakfast ideas when you are looking for a quick bite.
They will provide your body with the essential healthy fats and protein, and also keep your body satiated throughout the day.
They also stabilize blood sugar levels and eliminate headaches or fatigue.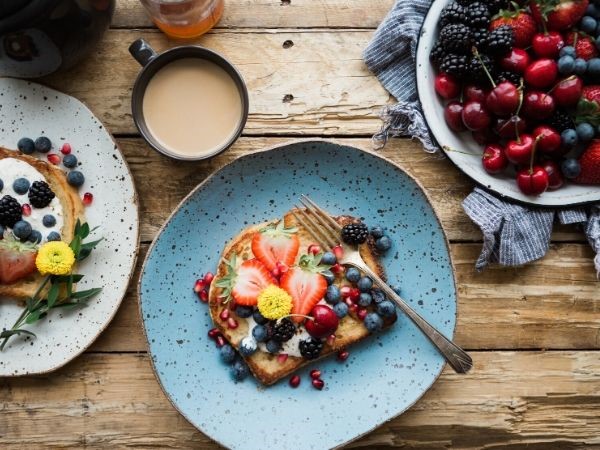 Adding nuts or nut butter to your breakfast routine can be done in many quick and easy ways. One of the quickest, easiest breakfast ideas is simply to spread rice cakes with peanut butter and add some fruits for a nutritious breakfast.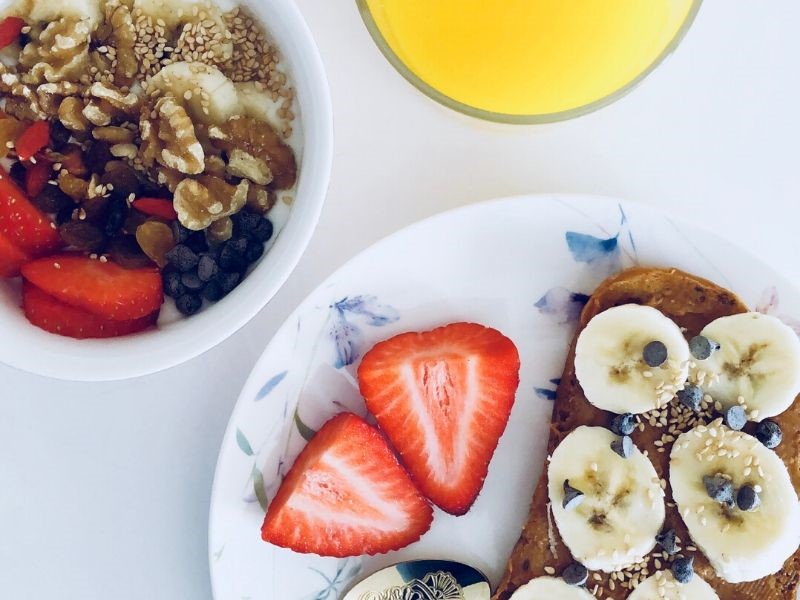 You can mix things up a bit by trying almond butter and cashew butter. Consider topping your nut butter toast or rice cakes with raisins, chia seeds, hemp seeds, dark chocolate chips or other dried fruit for additional goodness!
2. Low Fat Greek Yogurt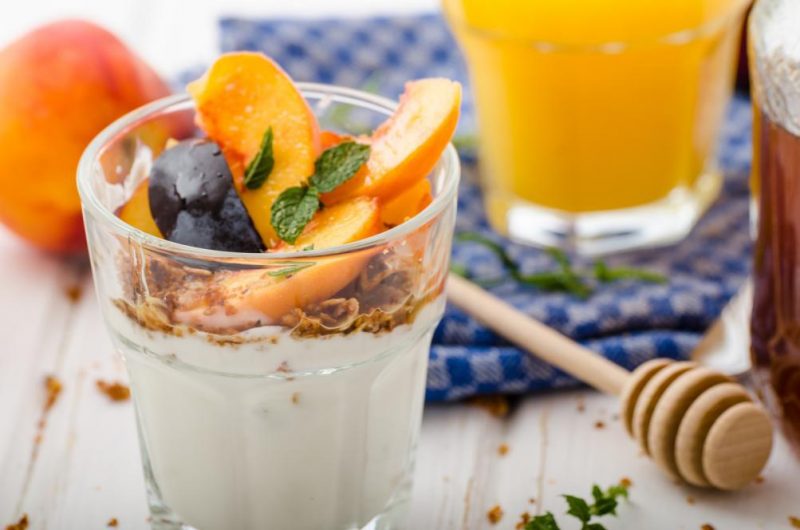 What's better than a nice, rich, creamy yogurt bowl? A rich and creamy bowl of Greek yogurt!
Greek yogurt contains almost double the protein and calcium than regular yogurt has and is low on calories. Greek yogurt is also known to be highly nutritious, which is why it makes it on top 5 ingredients you must include in your breakfast.
It has probiotics that help the body in digestion and eliminates bloating belly. It also reduces the impact of odor-causing bacteria, thus preventing bad breath and body odors.
Greek yogurt is the perfect ingredient for a healthy breakfast. You can add fruits to it or enjoy of yogurt with a sprinkle of raw oats or granola.
Plus, consider adding chia seeds and hemp seeds for extra goodness!
I love chia seeds and these hemp seeds. I keep Now Foods Energy Mix on hand all the time for additional energy and nutrients ♥
Perfect Greek Yogurt Toppers: 1 cup plain or vanilla yogurt plus one of the following:
One tablespoon chia seeds, fresh strawberries and 1/2 a Kiwi fruit, peeled and diced
Two teaspoons Hemp Seeds, fresh peach slices and 12 blueberries or more
A sprinkling of ground hemp, chia and flax seed mix + one sliced banana
Yogurt with raspberries or blackberries and hemp and chia seeds
3. Flaxseeds
Flaxseeds or flaxseed oil contains omega-3 fatty acids that are 'brain healthy' fats. They help in improving blood sugar levels, cardiac diseases, hair, and nail health, and boost energy levels.
They also contain fiber and lignin, which are antioxidants needed to prevent diseases such as cancer.
Flaxseeds have a nutty flavor so they can be sprinkled on oats or put in your breakfast smoothie. But remember to grind them before adding to your meals.
On the other hand, flaxseed oil can also be used. It has a slightly nutty taste and can be a perfect way to sneak in extra nutrients for those who are picky eaters.
Incorporate these three easily available organic ingredients into your breakfast and you will feel the difference in your body. Make a smart decision today and you will thank yourself (and us) later!
BONUS: for Extra Healthy Breakfast Ideas keep reading!
Here are a couple more ideas for a grain-free "cereal" and homemade protein powder.
Do you want a simple recipe for an easy breakfast with ingredients that you can choose? Take a look at this nutritious grain-free nuts and seeds mix for an easy breakfast or snack.
Super easy "instant" gluten-free Homemade Grain-Free "Cereal" Recipe!
Fresh Homemade Protein Powder is another one of theses healthy breakfast ideas
I want the freshest ingredients in my protein powder. Fresh ground is best! Take a look at this homemade mix of seeds and nuts for the freshest fresh ground protein powder. This mix is stored in the freezer to ensure the best quality and then ground as needed.
If you are wanting something more for breakfast like homemade waffles or pancakes. Or, even homemade sausage and easy cook bacon…..Take a look here:
Homemade Waffles, Pancakes, Sausage + Easy-Cook Bacon