Waffles, Pancakes, Bacon & Sausage Roundup!
Do you love traditional hot breakfasts but want them to be healthy?? Here are some hearty breakfast ideas for homemade pancakes, waffles, bacon and sausage that are sure to please your hungry family!
WAFFLES, PANCAKES, BACON & SAUSAGE
Having easy-to-make plus delicious is always a winning combination for hearty breakfast recipes. These five recipes are sure to please your hungry family or guests.
You will find homemade recipes for Einkorn Flour Pancakes, Homemade Einkorn Flour Waffles, Lowfat Wild Game Breakfast Sausage along with a Easy Creamy Butter Spread and Make Ahead Oven Baked Bacon!
Take a quick look to see
BEST EINKORN FLOUR PANCAKE RECIPE
Easy Einkorn Flour Pancakes | That Taste Like Sourdough
Do you need a super easy pancake recipe that can be whipped up in 5 minutes? Plus, do you want your pancakes to be healthy and delicious? Then, this is a must try recipe!
Check out this recipe
HOMEMADE EINKORN FLOUR WAFFLE RECIPE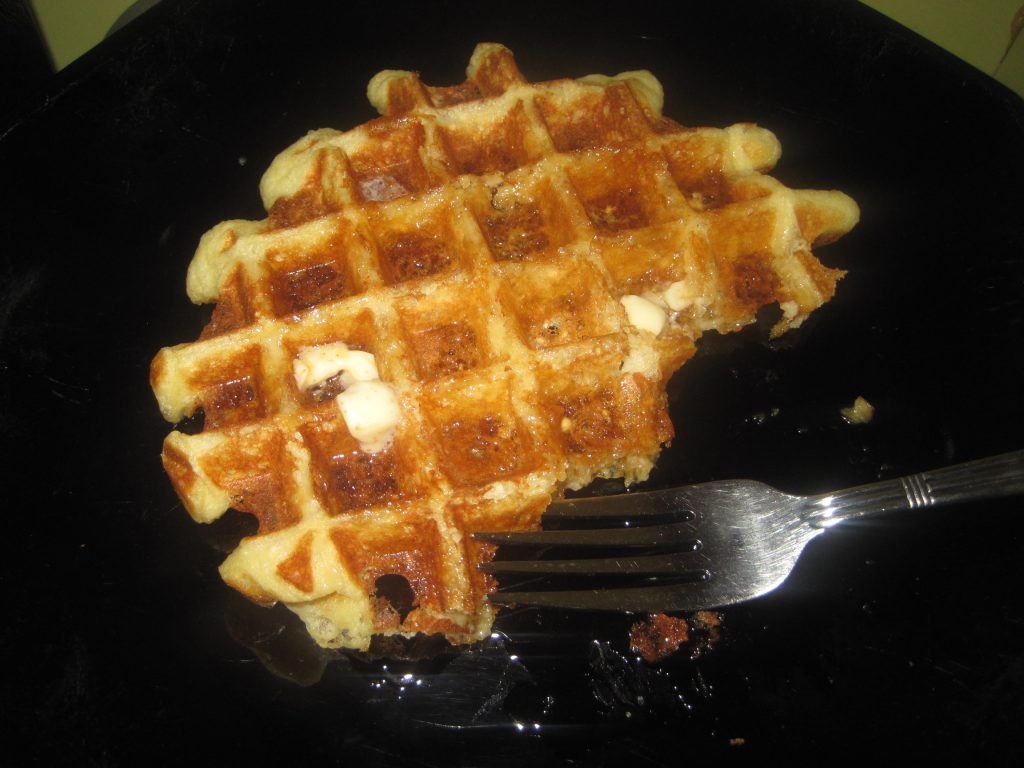 Homemade Einkorn Waffles with a Sourdough Flair
Having healthy and nutritious foods are so important especially for breakfast. Take a look at this wonderfully easy recipe for Homemade Einkorn Waffles. These are simple to make and delicious to eat!
Check out this recipe
Do not forget that cast iron cookware is perfect for all types of cooking, baking, sautéing, frying and reheating.
HOMEMADE LOWFAT BREAKFAST SAUSAGE
Now, for the DIY Homemade Low Fat Sausage Recipe……using pork, beef, elk, deer, moose, antelope or buffalo. We are a hunting family so we mainly have elk, deer and antelope meat to work with.
This recipe has stood the test of many tasters. I have honed it for a mild breakfast sausage that also works very well for sausage patties like a hamburger on a bun or simply as the meat dish for a meal.
This particular recipe uses a small amount of pork for extra flavor. I use very lean cuts of pork such as pork loin or trimmed boneless pork chops. I have replaced the pork fat with Avocado Oil which makes the sausage so much easier to cook.
Avocado Oil is one of the best oils to cook with as it has an extremely high smoke point and thus used for sauteing and frying.
I have searched the internet and this is my favorite Rapadura Sugar
Avocado Oil has a very high heat point. It is the very BEST oil for any type of sauteing or frying. I like to use it in this sausage recipe to replace the pork fat.
Fat gives sausage its flavor and helps with ease of cooking. But if you are wanting a lower fat recipe, then this recipe with avocado oil is perfect.
This bulk homemade breakfast sausage recipe is easy to work with, easy to cook and easy to freeze.
You May Also Enjoy: 3 Simple Breakfast Ideas
This recipe for Low Fat Breakfast Sausage can be doubled, tripled or quadrupled depending on how much wild game meat (or pork and beef) you have available!
Low Fat Wild Game Sausage | Easy Breakfast Sausage Recipe
This easy breakfast sausage recipes can be made with pork or wild game. This Low Fat Wild Game Breakfast Sausage recipe works great with all types of wild game.
Check out this recipe
RECIPE NOTES:
This sausage recipe is perfect for breakfast sausage, pizza topping, dinner sausage patties, tortillas roll-ups, etc……any recipe where you want use something more than ground meat.
MAKE AHEAD BACON: Precooked Oven Baked Bacon
This quick pre-cooking tip is perfect to have bacon ready to go for busy morning breakfasts or any time that you need bacon. Find out how easy it is to have extra bacon on hand
PRE-COOK BACON to MAKE AHEAD: Oven Bake Bacon
Pre Cook Bacon: Learn how to cook bacon in the oven!! OVEN BAKED BACON…..Pre-Cooking Bacon in the oven is a huge time saver!
Check out this recipe
CREAMY BUTTER SPREAD
Healthy Spreadable Butter Recipe
This is very easy to make……I start with Unsalted Cultured Butter from grass-fed, pasture-raised cows…….I use unsalted but you can use something like this.
This is a make ahead creamy butter spread for your Einkorn Flour Waffles and Pancakes. It is super easy to make plus it has lots of hearth healthy oils in it.
This method is wonderful to have on hand at all times. I hope you will try it out…..as I use this method all the time!
AND THEN, THERE IS YOUR CREAMY HEALTHY SOFT BUTTER SPREAD!!!
ONE OTHER THOUGHT: This combination of Breakfast Ideas are also perfect for Brunch and even Dinner!!!!
Serve with Fresh Fruit, Butter, Maple Syrup, Honey, Eggs, Toast, Croissants, Jams and Jellies for a beautiful presentation.
Pin It for Safe Keeping!
NOW, FOR ALL YOUR HOMESTEAD NEEDS FROM KITCHEN, TO GARDEN TO WHOLESOME TOYS TO TOOLS……
LEHMAN'S IS YOUR GO-TO ONE-STOP STORE. OLD FASHIONED IS NOW NEW!!!!
Please Note: This company is truly wholesome.
SINCE 1955, WE'VE OFFERED SIMPLE PRODUCTS THAT SIMPLY WORK. IT'S ALWAYS BEEN THAT EASY.