We may earn a commission, at no extra expense to you, from the companies mentioned in this post.
10+ Garden Seed Starting Ideas with things you probably have at home……..
One of the great things about gardening is that you can be as involved as you want to be! You can simply purchase potted plants at a nursery, buy starter seedling packs from your local market to re-pot at home or start your own seeds. All of these ways are totally acceptable. The whole idea is to get you gardening!!!!
Starting seeds at home is by far the least expensive way to get an early start on your garden. Plus, you can grow the exact variety of vegetable plants that you want. Learn ideas from citrus peels to paper towel tubes to diy seed trays.
Re-purposing is a great way to minimize and reuse things that you already have at home.
Make sure to have your starting soil mixture on hand as Seeds and seedlings will have the best chance of vigorous growth if they have a great starting soil mixture.
10 Garden Seed Starting Ideas
In this blog post, I have gathered up 10 really great garden seed starting ideas from the best of the best. Most of these ideas for starting seeds can be done on the cheap with things that you already have at home.
1

. Citrus Peels and Rinds are perfect seed starter containers…..all natural & free!
This is such a fantastic idea for starting larger seedlings like broccoli, cauliflower, cabbage, zucchini or cucumber seeds. There is plenty of room for the seedlings to sprout and grow plus the orange peel is totally biodegradable……
2

. Eggshells: What a great way to Repurpose Egg Shells and add calcium to your soil at the same time!

If you use eggs, then you have probably wondered how to reuse them. Well, look at this great idea of re-purposing eggshells into little seed starting "plantable" pots! Starting seedlings in something that can be totally transplanted ~pot and all~ is super helpful as the seedling roots are not disturbed during transplanting. Plant roots all have root hairs.
These little root hairs are a very important part of the roots. They are the feelers that venture out to gather moisture and nutrients. Plus, they offer support and stability to the seedlings and all plants for that matter. Disturbing these roots hairs cause unnecessary trauma to plants during transplanting.
Eggshell pots offer the perfect solution………just make sure to wash the inside of the shells prior to planting…….and of course, read the tutorial!!!
3

. Colorful Paper Milk Cartons work just great for creative herb gardens…….
Image credit & tutorial found at Boulder Locavore
What fun!!! Colorful paperboard milk cartons become herb planters or seedling starter containers. Read more about turning recyclable milk cartons into useful and handy planters.
4

. Egg Carton also work out just great to begin seedlings indoors…….
Along with using eggshells for seed starting containers, think about the paperboard egg cartons themselves. These, too, can be turned into transplantable seed pots. They are convenient to use plus totally biodegradable. The paperboard holds moisture and gives structure to the growing roots upon transplanting.
One thing to be aware of is Organic Certification. If you are a Certified Organic Grower, then make sure to double check any regulations and/or restrictions on using this type of paperboard product for seed starting containers.
5

. Paper Board from t.p. rolls and paper towel rolls…..these are perfect biodegradable seed starter containers.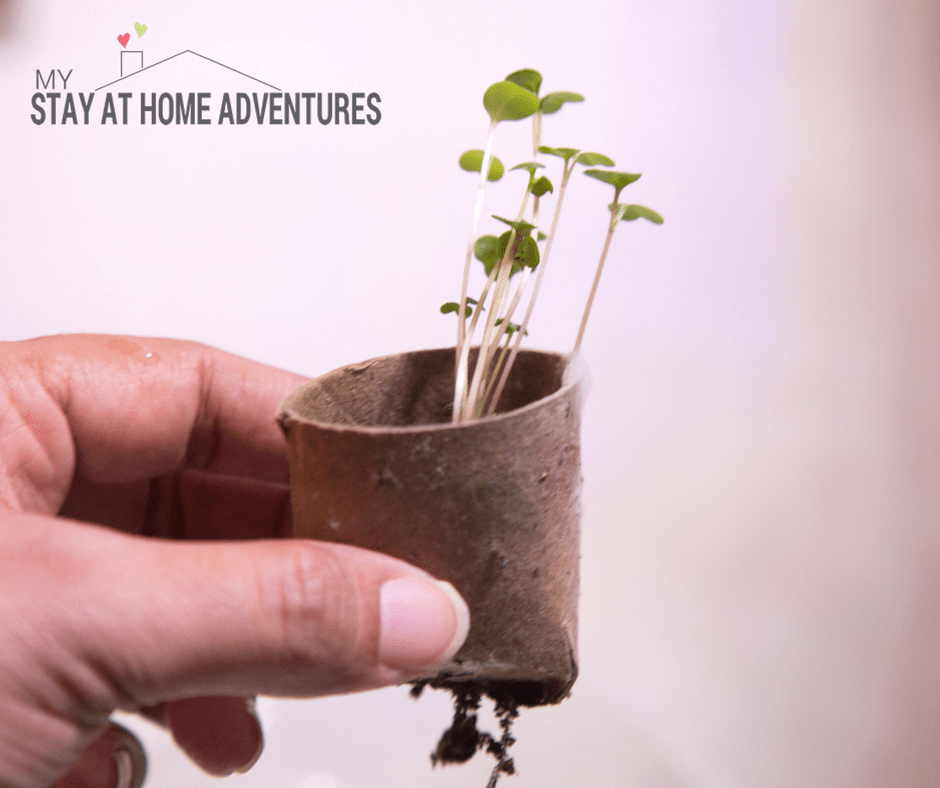 Everyone with a recycling mindset wonders how to reuse toilet paper tubes, paper towel tubes and any type of cardboard or paperboard cylinders……well, here you go!!! Read more about creating the perfect little recyclable seed starting pots here…..
6

. Recycle and Reuse small cups and then Repurpose Clamshell Containers into Mini Greenhouses!!!
Learn all about reusing plastic containers for starting seeds indoors + creating nice little greenhouses from recycled clamshell container!
7

. Newspaper Pots……learn how to make these little paper pots the right way for great success!!!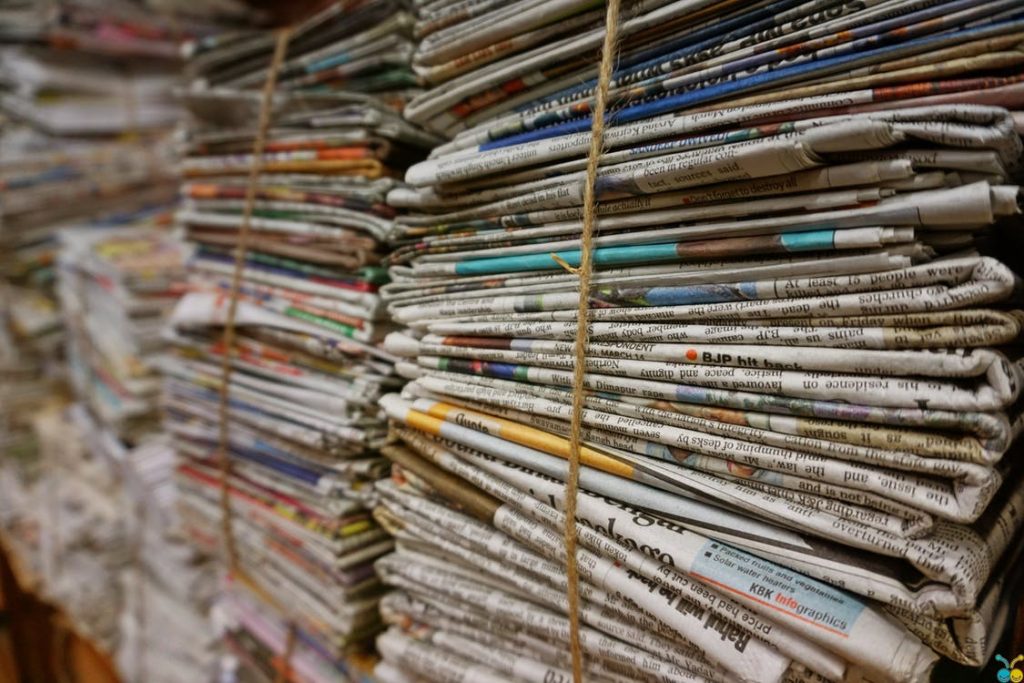 Newspaper makes great seed starting containers……plus, they can be planted directly into your garden so the little roots are not disturbed.
8

. Start Seeds in Recyclable 6-packs from last year………
The plastic 4-pack and 6-pack containers make great reusable seed starters. Just make sure to rinse them out first. If you are concerned about any type of plant disease, then wash with a mild Clorox solution to kill any disease, bacteria or fungus. You want to give your plants the very best start this spring.
Clorox solution mixture is 1 tablespoon per gallon of water. Let sit for at least 5 minutes.
9

. Pop bottles are a great recyclable container for starting seeds indoors……..
Here is a super clever way to reuse plastic bottles prior to recycling…….make sure to look at this one!!!!
10

. Ice Cube Trays can be repurposed to make individual seed starting flats!!!
Ice Cube Trays are perfect seed starting cells. Ice cube trays are super sturdy so they will not bend and break.
Perfect for all small seeds like lettuces, spinach, greens, etc……
So, read through all the tutorials and find the perfect seed starting containers for your situation or use any and all of them…….see what works the best for you!!!!
Related Posts:
⇒Storing Your Carrots for Winter in the Refrigerator
And, if you simply need a nice, complete Garden Kit

…….

Take a look at this one!!
⇒Plus: More Garden Seed Starting Ideas:
This article on garden seed starting ideas was first published on www.OriginalHomesteading.com